Industry-standard interfaces & tools for making your job easy. Out-off-the box project files to get up and running in minutes.

Microsecond reaction times
TPC tests confirm magnitudes faster than competition. Massive scalability with additional hardware.

Meets market demand for cybersecurity support. Zero data loss gives you peace-of-mind.

Develop once, deploy anywhere
Supports any hardware or software combination. Avoid little endian/big endian issues or even run without OS in barebones configuration.

Enterprise-level edge database
Only edge IoT database with rich SQL support. Seamless replication from edge to cloud. Requires less than 350k of RAM & minimal CPU power

Free support during the entire evaluation process. Highly skilled engineers walk with you throughout development. Trusted by fortune 500 companies.
Raima Database Manager (RDM) is an embedded time series database optimized to run on resource-constrained IoT edge devices that require real-time response. RDM enables intelligent decisions to be made at the device level within microseconds.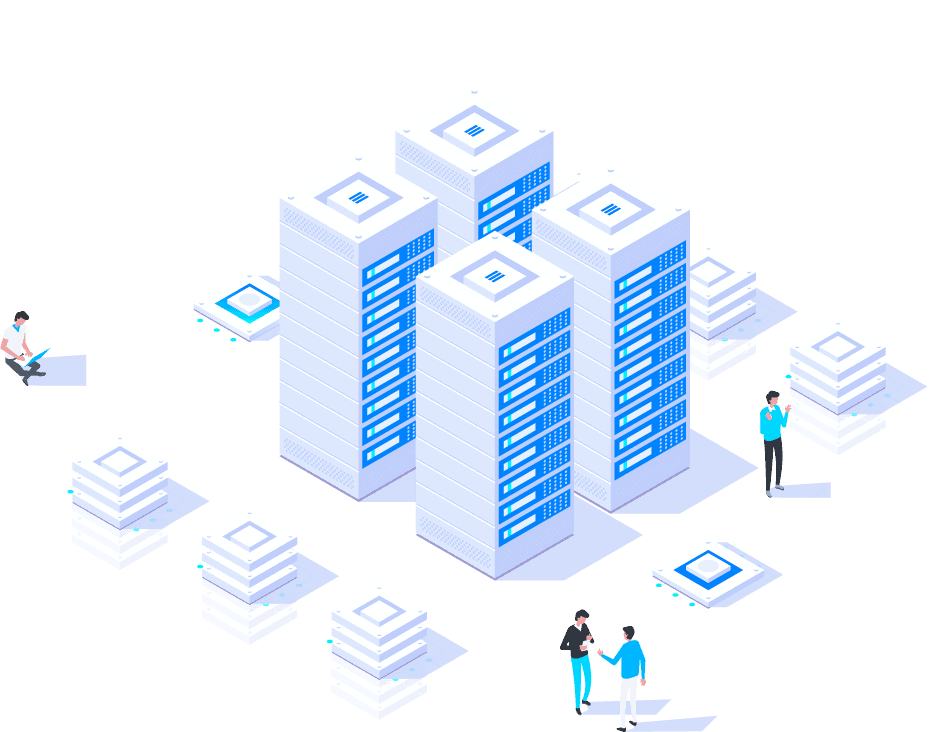 Fast and reliable database for
applications that are:
Autonomous - RDM is automated to manage database storage and essentially all the critical functions are self-managed.
Time-Critical - RDM delivers unmatched speed, in almost any use case, requiring little resources. See our performance benchmarks.
Resource-Constrained - RDM needs only 350k of RAM and minimal CPU speeds to fully operate. With more power in the system, RDM will fully utilize it all to perform even faster.
Reliable - ACID transactions guarantee that when changes to a database record are made, that data is correct and no data is lost.
Secure - AES encryption from 128 bit to 256 bit meets market demand for cybersecurity and gives Raima clients peace-of-mind.
Mission-Critical - For applications that require local storage if connectivity is lost, unmatched speed for real-time decision-making and reliability.
RDM: An Ideal Solution for Real-Time Data Management
RDM is optimized to run on resource-constrained IoT edge devices that require real-time response. RDM enables businesses to move data from the edge to any cloud database. Use RDM in a client/server application or peer-to-peer on almost any hardware and software combination.
Trusted by Leading Companies
"We needed an in-memory database solution that would be adaptable on our custom OS and potentially being scalable onto standard server platforms. Raima's was the only yet the best option we found."
Karol Rohrer,  Elvys s.r.o Executive Director
"We chose Raima for data storage because of its high performance and low-memory footprint."
Paul Fraley, Juniper Networks Software Manager
"Raima has a significant customer base, which is impressive and gives us confidence in the product."
 Chris Hunt, General Dynamics UK Ltd. Engineering IT Manager
"Mitsubishi has many applications in development that require the speed, reliability and flexibility that RDM provides. RDM will give us the flexibility to develop applications on any industrial device."
Chris Hazlewood, Strategic Alliance Manager Mitsubishi Electric Europe
"RDM was an easy selection because it offers all of the functionality we needed on our target platform. Raima has consistently exhibited exceptional cooperation to meet all of our business demands including providing source code for the database."
Boeing Spokesperson
"We chose Raima's RDM because it is mature, reliable, and designed for embedded applications. Additionally, our data relationships are complex and RDM is uniquely capable of modeling these relationships without compromising performance."
R&D Manager, Nokia
"Raima RDM has proven itself in meeting the stringent requirement of high data integrity. We have accomplished satisfying 100% data integrity even after some of the most brutal test scenarios."
Rodney Spruell, Adva Optical Networking
"We have been using RDM for many years embedded in our products – Raima is very stable and works just as intended."
Søren Aldenryd, Systematic Principal Product Manager
"We needed a database that could provide low-level API access for ultimate design control and to allow us to fine-tune performance, as well as a product that provided a standard SQL interface to meet our ease-of-use reporting expectations from our customers, Raima's database delivered perfectly on this requirement."
Devin Cole, Performance Solutions Engineering Manager, Metso Automation USA
RDM has provided us the data reliability and security required to be able to deliver successful products into the financial industry.
Lucie Johnson – Vice President of Engineering at ImageScan
RDM Performance Benchmarks
RDM performs better than any competitor within a multitude of systems and environments. In the industry-standard TPC-B test, our disk-based performance is able to process over 2,000+ more transactions than our closest competitors on an X86 platform and over 20x more transactions than SQLite on an ARM platform.