Smartphones, Tablets and their apps have skyrocketed in popularity. So how can apps make the most of this market?
Considering smartphones, the last thing you think about is the smartphone database empowering the apps. However, a high-performance mobile database could be the deciding factor between one mobile app and a competitor's.
Introduction: Smartphones and their Skyrocketing Popularity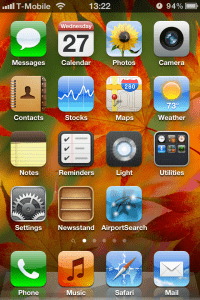 Chances are, you have at least considered buying a smartphone by now. iPads and other tablets have been selling like crazy. Why? This may seem like an easy question as these products are new, flashy and have online capabilities, but a smartphone stands for much more than that. These advanced mobile devices enable one's ability to stay connected to all of a person's favorite networks and programs whenever that person wants. This ability to connect is provided by the plethora of smartphone apps to customize one's lifestyle around. Mobile devices turned websites like Twitter and Facebook from large to gargantuan and using Skype or Netflix on an iPhone just feels like I'm holding the future in my hand. High-quality smartphone apps are opening doors to more business, but there's a catch.
You have to make a GOOD app.
So, What Makes a Good App…well…Good?
Obviously, the app's function must address some market needs but to go to the next level, to serve thousands or even millions, the mobile app needs to be fast, reliable and may even require real-time data. The last thing mobile users want is a slow app when they are using their devices for quick, on-the-go purposes.
Okay, so What Makes a Good App Fast?
The secret to these professional-level apps are that they are powered by a high-quality smartphone database. For example, lets see how a GPS works. An app that functions over the internet works the same way as the GPS. The app is the user-interface that manages the smartphone database; the database stores information. For example, when you sign into your Facebook app account (which Raima Inc. is not affiliated with), the interface grabs your photos, wall and friend information from the database and lets you store your own information such as posting on someone's wall. Now, with more than 750 million Facebook users, scalability comes into play, and the database needs to be kept fast and reliable with no data loss.
This level of speed and quality is not only necessary for smartphone apps with an already large customer base, but for most commercial apps since it is an extension of the professionalism of one's company (see Halo effect; where one aspect of your company affects a person's judgment of the rest of your company). The faster one's application is, the more downloaders one will receive. Not to mention the increased brand equity that comes from a positive halo effect.
So What Does a Fast Smartphone Database Look Like?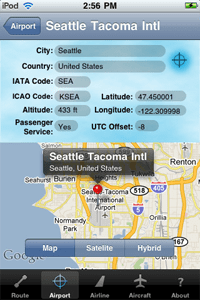 To demonstrate the speed of a fast iphone database, and how it results in a more professional looking app, take a look at our free iPhone demo from YouTube; also available for Free on iTunes. As you can see, the user-interface reacts smoothly while managing a large amount of records (over 70,000) in the database. The developers at Raima work with client developers to customize applications to ensure the data is stored efficiently and accessed quickly.
What About Enterprise Apps?!
Enterprise apps are applications that store information and are used by personnel such as sales, medical or IT professionals. These apps can be used for CRM software, medical software and more. Enterprise app users have mobile devices, such as an iPad, as the front-end device to store information locally. To sync with the back-end, the iPad enterprise app communicates with the database. This syncing process needs to be quick, efficient and reliable, especially in the medical profession where lives depend on a fast app.
In the YouTube mobile app demonstration, as previously stated, the database runs quickly with over 70,000 records and can handle many users at a time. SQLite works well with a limited amount of data stored locally, but it does not have the capability to transfer data to other platforms. In contrast, an database like RDM Mobile is well-suited for enterprise smartphone apps because it uses hybrid memory, multi-core support and high-availability features to enhance the process of managing the database to react smoothly even when searching through 1000s of records.
For more detailed information on how mobile database solutions have affected the mobile environment, view Thomas De Leon's whitepaper, "Databases in the Mobile Environment."
Also View: