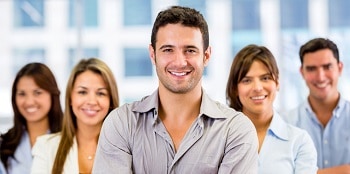 Who We Are
Raima is an equal opportunity employer and makes employment decisions regardless of your age, gender, disability status, sexual orientation, religion, ethnicity or family circumstances. We are dedicated to provide a work environment where everybody are treated with respect and fairness.
Learn More
E-Verify
Raima participates in E-Verify. E-Verify is a web-based system that allows an employer to determine an employee's eligibility to work in the US using information reported on an employee's Form I-9. The E-Verify systems confirms eligibility with both the Social Security Administration (SSA) and Department of Homeland Security (DHS).
Living in Seattle
Our headquarter is located in Seattle, USA and the majority of development work is done here. Check our www.seattle.gov/living/ for more information about living in Seattle.
USA: 720 Third Avenue, Suite 1100 Seattle, WA 98104
Make a difference. Make an impact.
Raima is always searching for individuals with vision, energy and enthusiasm to lead the changes that take place in our industry each day.
Open positions:
If there are no open positions which match your skillset, please check back later or submit your resume if you would like to be considered for future openings.