Performance
RDM 14.0 performs better than any competitor within a multitude of systems and environments. In the industry standard TPC-B test, our disk-based performance is able to process over 2,000+ more transactions than our closest competitors. The following tests are run on an AMD Opteron 6180 SE Dual Core 2.5 GHz 128 GB of DDR3 1800MHz RAM running Windows Server 2008 R2 Enterprise on a Dell H700 SCSI hard drive.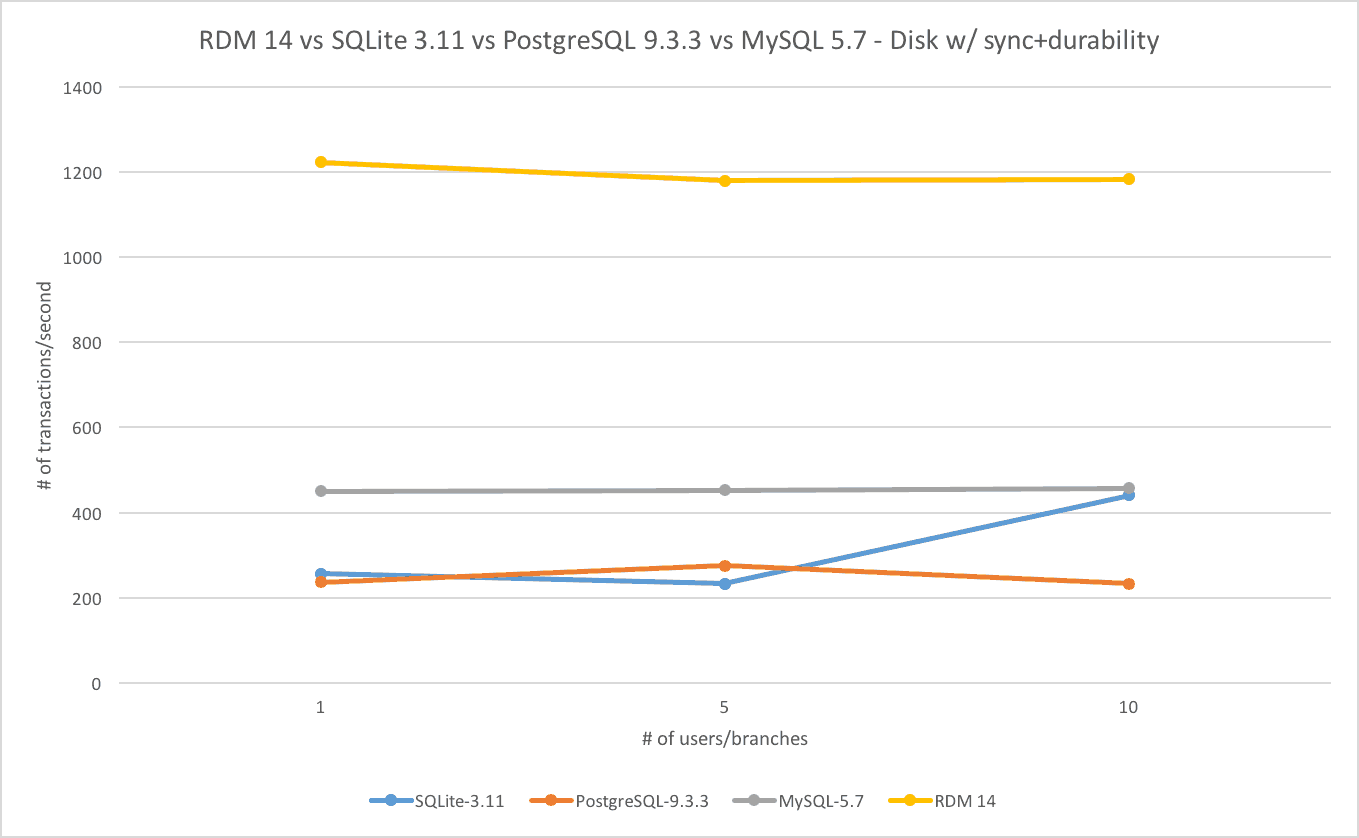 TPC-B RDM vs Competitors – Disk
In the in-memory design, RDM 14.0 performs at more than double the performance with multiple users.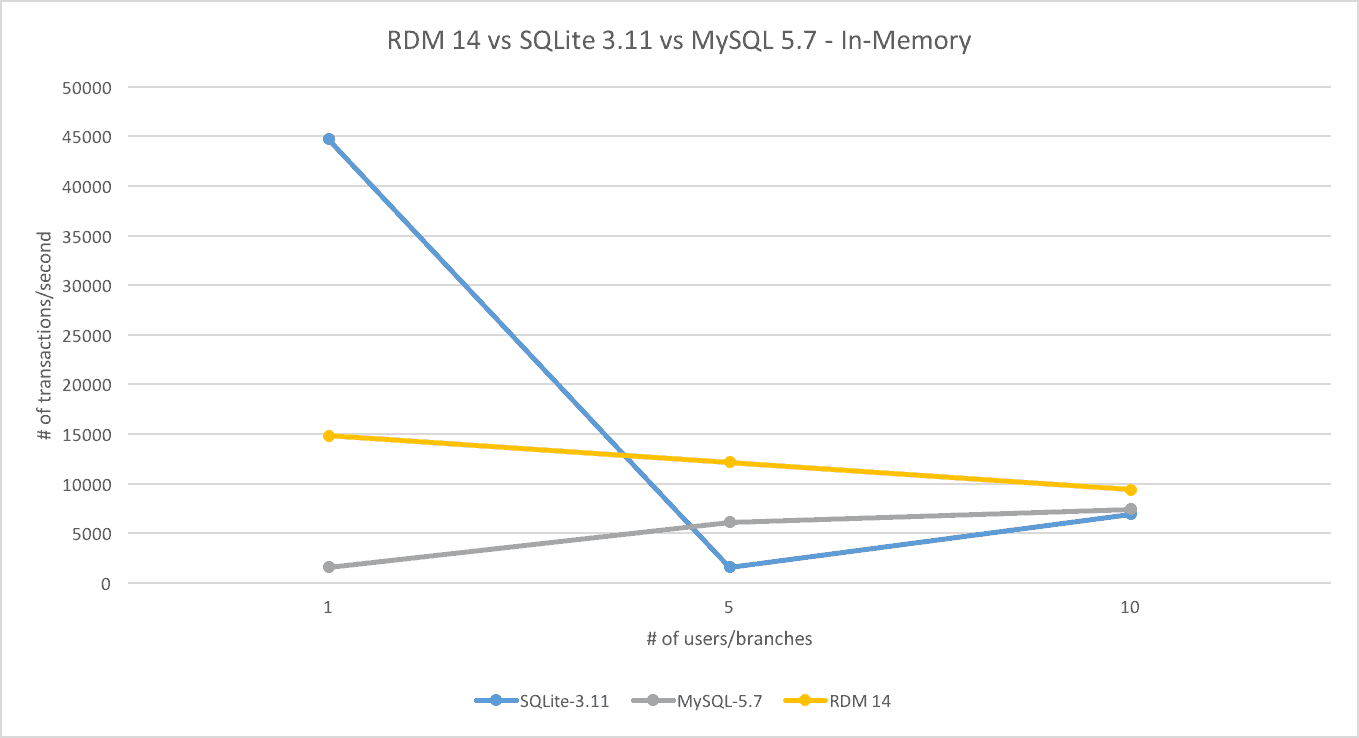 TPC-B RDM vs Competitors – In-Memory
Products
Resources
Demos
Test in-memory, on-disk performance and other configurations within your app's environment! Each demo takes less than 5 minutes.
Go to Demo page
Evaluation SDKs
Over 40 free downloads are available on the Downloads page for evaluation of RDM on almost any platform you need.
Technology
What is under the covers of Raima's technical solutions? What is a database union? How does MVCC impact read performance?
Go to Technology Page
Videos
Raima's collection of informative and instructional videos are available on one page.
Go to Videos
Blog
Raima's Development and QA team occasionally add details about topics not found elsewhere.
Go to Blog page